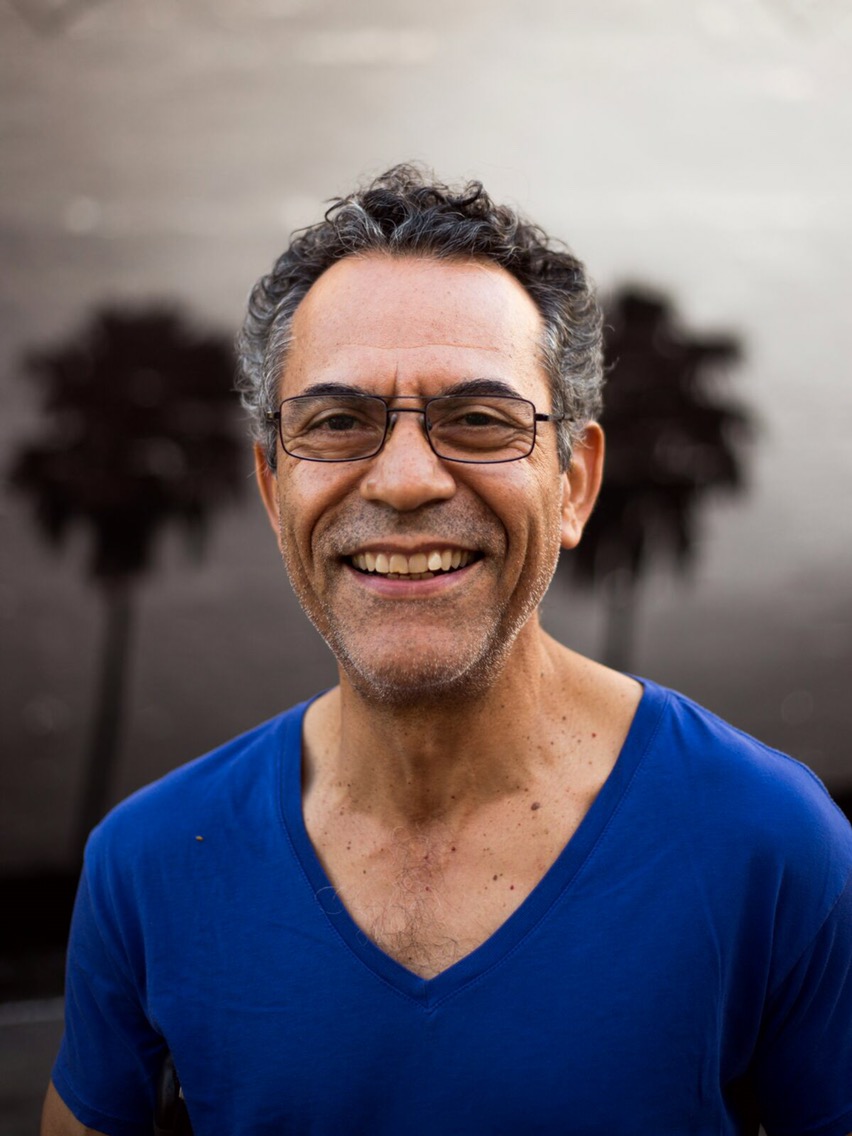 HECTOR HERRERA was born and raised in Mexico. From elementary school through high school he received a full bilingual education. At an early age he discovered his interest for narration and voice-over while viewing nature & technology documentaries in school, (National Geographic, Union Carbide's "El Siglo 21", Imágenes de Nuestro Mundo, Wild Kingdom of Omaha, etc.). Hector's interests changed focus from nature and wildlife to theater arts and began attending acting classes both in Mexico City and Los Angeles, CA.
Education & Training – JAMES WILSON (University of Southern California Dean of Theater School) Acting, Scene Study :: SOUTH COAST REPERTORY (Conservatory, Costa Mesa, CA) Acting, Scene Study, Voice :: RENE PEREIRA (Teacher at Actor's Studio NY and personal assistant for Lee Strasberg) Acting, Scene Study :: UCLA Extension (MPTV Program) Acting for TV & Film :: SERGIO BUSTAMANTE (Foro Eon, Mexico City) Acting, Voice ::
Interpreting & Translation – California State Certified Medical-Legal interpreter.- since 1996 (Cert. # available upon request)  :: SOUTHERN CALIFORNIA SCHOOL OF INTERPRETATION (Court Interpreter Program, Santa Fe Springs, CA) :: UCLA Extension (Legal Interpretation and Translation).
1996 – ACADEMY AWARDS OSCAR Ceremony.- TV AZTECA. Commentator/announcer voice in the first ever Spanish live simulcast for Mexico :: 2017 – "MAYANS MC" Pilot II ("SONS OF ANARCHY" sequel) FOX 21 TV & FX Prod.- Dialect Coach, dialogue translation, and Spanish language consultant :: "SOLDADO" ("SICARIO" sequel : Barbara Harris voice cast) Feature film.- Language consultant in post production for ADR Director, script translation, dialogue review/supervision, and consultant for Music Director selecting Spanish language songs for soundtrack.
Hector's voice has been used extensively throughout his career for TV and Radio commercial campaigns. Casting Directors & Producers like his work for the quality and consistency in his delivery of neutral accent Spanish which communicates naturally to the USA & Latin America advertising & media markets.
Represented by Abrams Artists Agency Los Angeles and CESD New York.
VOICE OVER GUEST INSTRUCTOR
Foundations of Spanish Voice Over ::  By Hector Herrera
http://www.carrollvocastingclasses.com/newclasses/
Class information & registration at Carroll Kimble Casting:
Tel.# 818 761 7700